Check out the full article here.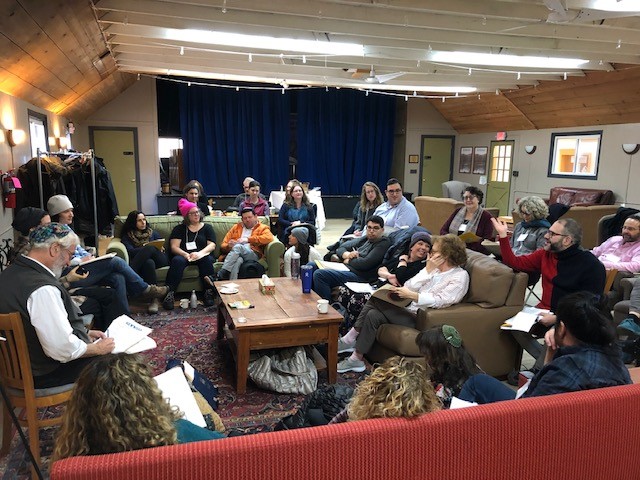 Segment about TischPDX: "In Portland, Oregon, Eleyna Fugman, who grew up in an interfaith family in a rural area of Northern California, found her path to Judaism through racial justice more than two decades ago.
"My phrase is 'you almost lost me,'" she said of her past, before she was drawn to the spirituality of the Jewish Renewal movement led by the late Rabbi Zalman Schachter-Shalomi.
In 2016, she co-founded TischPDX, which describes itself as "an emerging Jewish leadership incubator." A member of the Kenissa network, it offers cohort members a stipend to participate in a 16-month program of monthly Shabbat sessions that include "Torah study, leadership training and relationship building," according to its website. Currently there are 11 members.
"Alienation brings them together," Fugman said of those in the East Portland program.
Some were raised in the Jewish community but felt they didn't belong because of their sexual orientation or political views. Others came from interfaith families.
"We want to help estranged Jews and serve as a bridge," Fugman told me. "We seek out young people doing interesting things and try to help them find their way in."
One member runs a "queer Aleph Bet" program for adults on Zoom, teaching reading skills in Hebrew and Yiddish. Another woman leads a Shabbat book club on Friday nights.
Marc Blattner, CEO of the Jewish federation in Portland, a famously liberal city, said his organization is committed to "supporting Jewish opportunity" — projects and groups that have the potential "to grow and be meaningful," including ones with "crunchy ideas."
There have been discussions between Tisch (Yiddish for table) and the federation, each side exploring whether it can accommodate the interests of the other."