Supporting the Builders of our Jewish future
as Rabbi and theologian Byron Sherwin ז״ל said,
"you cannot be a builder if you are not, first, an heir."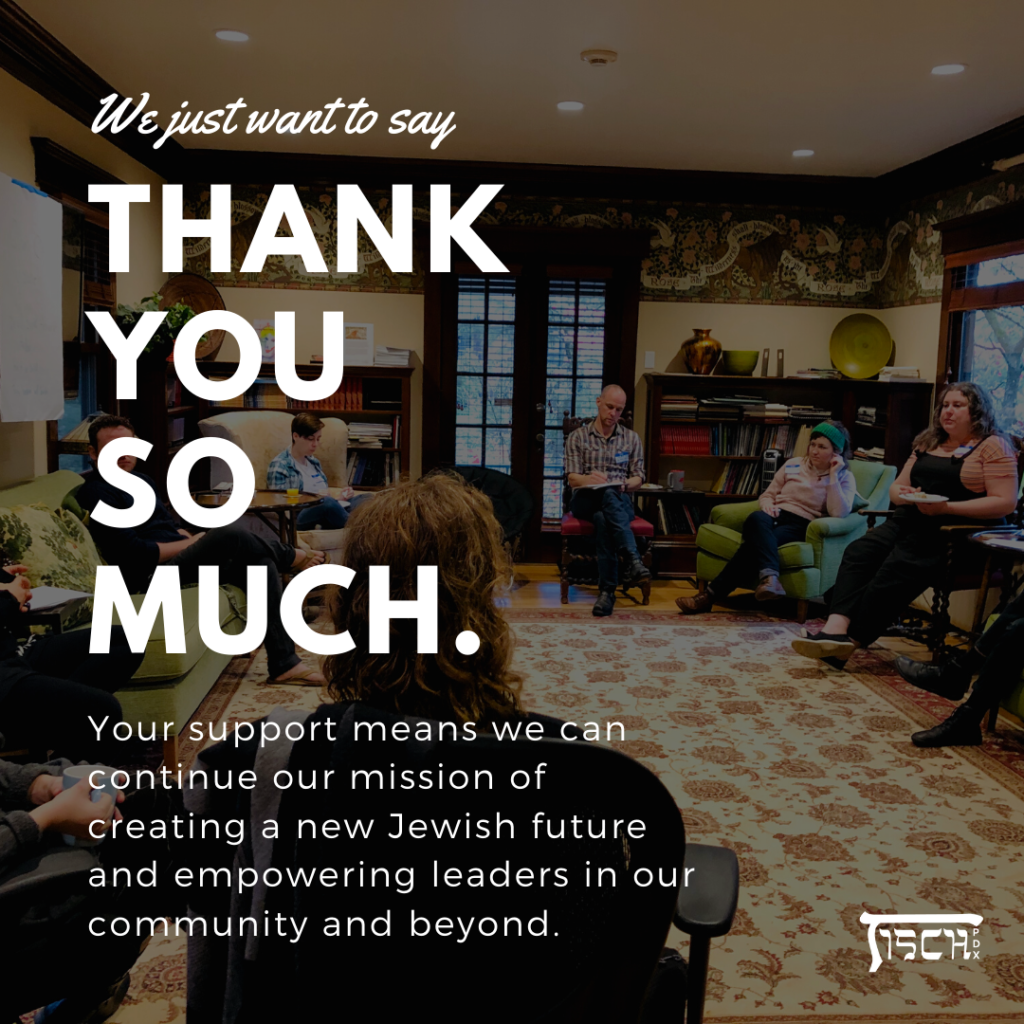 Your donation to TischPDX helps build a new Jewish future in Portland, Oregon and beyond.
Your gift is tax-deductible as allowed by U.S. law.
If you would prefer to send us a check, please make it out to our fiscal sponsor, Jumpstart Labs and mail it to us at 2420 NE Sandy Blvd. Portland, OR 97232.
Thank you!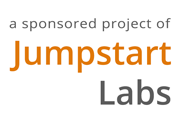 We are grateful for your generosity.
Your donation means we that we can continue to re-imagine, develop, and empower our cohort members and the Jewish community. 
This past December, we graduated our first group of amitim. In their exit interviews, our amitim told us that after their 16 months in TischPDX they: 1) felt more comfortable in traditional or mainstream Jewish environments, 2) have learned more about Jewish life in Portland and 3) feel more connected to the Jewish yearly cycle and Jewish holidays. We were delighted with this feedback and are now working on building an alumni engagement program to keep these first cohort members engaged with TischPDX.
In the past year, we have been working to raise the profile of TischPDX on the national stage. In March, we received word that TischPDX had been accepted into a highly competitive national "Entrepreneur Sprints Program," hosted by the national Jewish creativity incubator Upstart, which is providing coaching, networking and financial support to TischPDX through November 2020. We are delighted to have received this honor and are looking forward to their support in our next stage of growth. With their support, we are actively working on messaging, staffing, board development and looking at ways we can replicate the TischPDX model nationally.
Check out our lastest Annual Report
Unaffiliated Jewish Leadership Incubator