Do you engage Jews on the East Side? Are you looking to gain more traction, create a community, or get support?
be part of an incubator that's changing Jewish life on the East side of Portland. 
TischPDX seeks out Jews involved in organizing where they are and offers learning and mentoring to help emergent expressions of Judaism succeed in summoning the future of American Judaism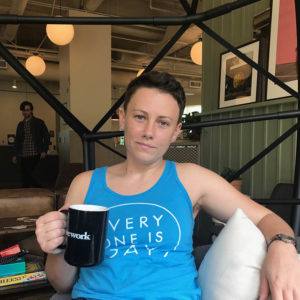 Brooke Adams
Brooke Adams is an outdoor-loving, adventure-having, community-building, Queer, Jewish, Portlander. While her zero-to-no Hebrew skills mean you won't find her chanting Torah or leading prayers, you can always count on her to show up and make ritual inclusive for all.
From her 10-minute Seders at Smith Rock to queer mikveh events at Sauvie Island, Brooke loves bringing all kinds of people together to learn more about what Judaism means to them. Likes: Jewish events that have transliteration, queer/trans/poc inclusive spaces, and of course the short-form prayer for kiddush. Dislikes: Jewish events that feel like matchmaking. ​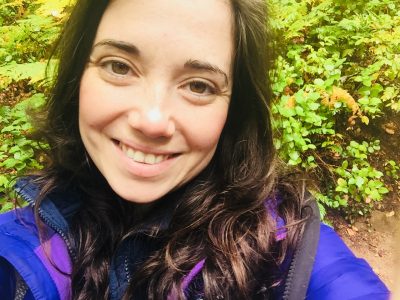 Ilana Cloud Strunin
Ilana Cloud is an artist, designer, connector, and lover of song. She has been creating Jewish circles in Portland around food, community, femininity, and song for over 3 years.
After growing up in a secular home, she found her way to Isabella Freedman Jewish Retreat Center in Connecticut, where she explored and embraced her deep roots to Judaism and the land. Through farming, singing, and learning about Judaism, Ilana uncovered her ancestral connection to nature and spirit. This experience propelled her towards a true discovery around her health and her long-time dream of being a healing practitioner.
In 2016, she ran Portland's Jewish Farm Box, Tuv Ha'aretz Portland, which had over 100 families subscribe in the first year! Over the last year she has found real passion in facilitating and co-leading a monthly Rosh Chodesh women's circle, where women from all walks of life come together to share from their hearts, listen from their souls, and dive deep into both joy and heartbreak. Professionally, Ilana is an artist, web & graphic designer, photographer, and communications crafter both freelance, and at a synagogue in NW Portland. When she's not designing or creating, you can find her exploring waterfalls and mountains, singing folk songs, pulling animal cards, or sipping tea with her favorite people.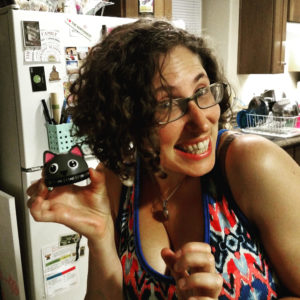 Sara Figueroa
Sara Figueroa is a spiritual seeker, an explorer and a budding Jewish community organizer. As a multi-ethnic Jew from an intermarried family, and a explorer of many faiths and rituals, she seeks to create and/or enhance an open and accepting Jewish spiritual space for davening, singing, ritual, contemplation, meditation and community.
She is currently involved with The Alberta Shul and the At the Well Women's Circle. and is currently planting the seeds of a Northeast Saturday morning prayer community called Lev PDX. When not building and supporting Jewish community, she is constantly making a list and planning for her next adventure- camping, hiking, a quick trip to the gorge, wine tasting, live music and farmers' markets in the summer, creative projects–painting, collage and keeping close to friends in the winter. In her professional life she manages contracts, compliance and diversity programs for a physician group and really enjoys her work and colleagues.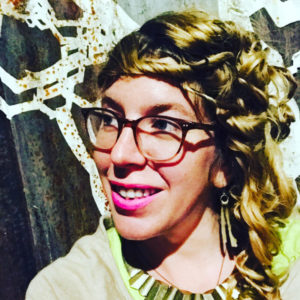 Annie Rose Shapero
Annie Rose Shapero is a Jewish community builder, Realtor, housing activist, and creative. As a social entrepreneur she seeks to attune herself to unmet needs in communities, and to create programming and projects that fulfill those needs.
She is especially interested in learning how help create healthy community organizations that nurture participants and embody accountability and work to fight structural inequality and oppression. Recent programs she has led and organized include: Occupy ICE Shabbat, a Purim parade in the Alberta neighborhood and Passover seder matchmaking project on the East Side.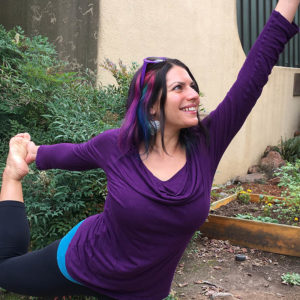 Rachel Stern
Rachel Stern began organizing and educating in the Jewish community when she was a teenager, and has been teaching yoga professionally since 2006. She loves weaving Jewish stories, themes, and values into her yoga teaching, which creates a fully embodied practice of Judaism.
Rachel loves to hold space for students of all ages to experience life fully through their physical, spiritual, emotional, and energetic bodies, and believes that this work is most effective when wrapped in humor and joy. Through the yoga practice we discover that we are lovable and worthy of goodness despite our perceived flaws, and that when we are connected to source we are so much more powerful than when we are not. Rachel is very excited to create and offer an avenue to deepen the spiritual body of this work, and to ignite that spark of connection in Portland's Jewish community.
we recognize that jewish survival depends upon
engaging the next generation.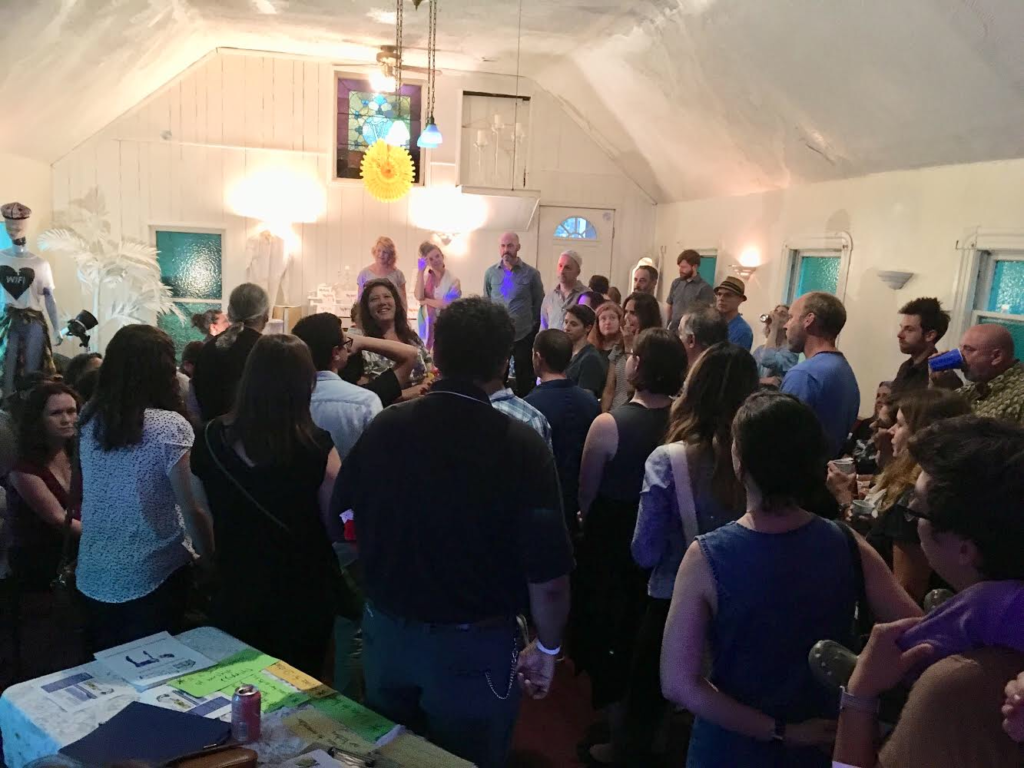 The Alberta Shul
Facilitator: Annie Rose Shapero
The Alberta Shul is a Jewish grassroots organizational hub in Portland, Oregon inspired by a historic synagogue. We build, strengthen and empower Jewish life by creating space for learning and experimentation, community celebrations and spiritual practice and social justice engagement. We strive to be a heart for Jewish life on Portland's east side by providing a connection to our past while re-envisioning and creating our Jewish future.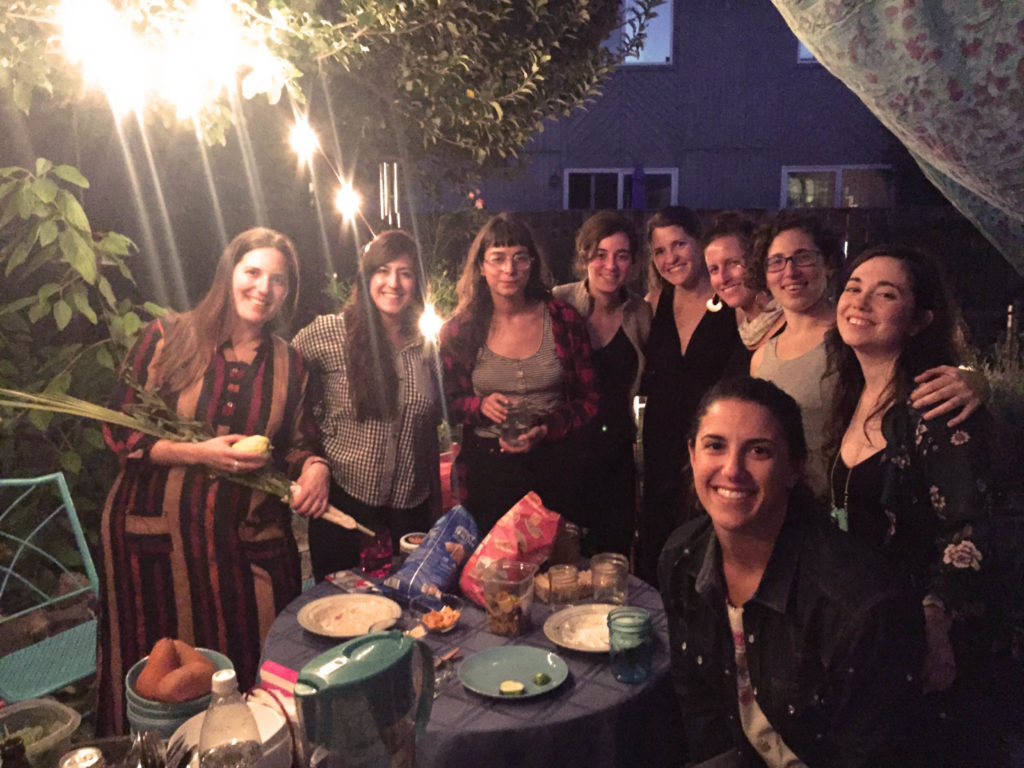 At The Well Women's Circle
Facilitator: Ilana Cloud
A monthly gathering of strong, joyous Jewish-identified women who come together to reflect, sing, eat, and share through guided activities based on the monthly Jewish calendar. At the Well is open to anyone who identifies as a woman and who is interested in being in relationship with Jewish ways of being.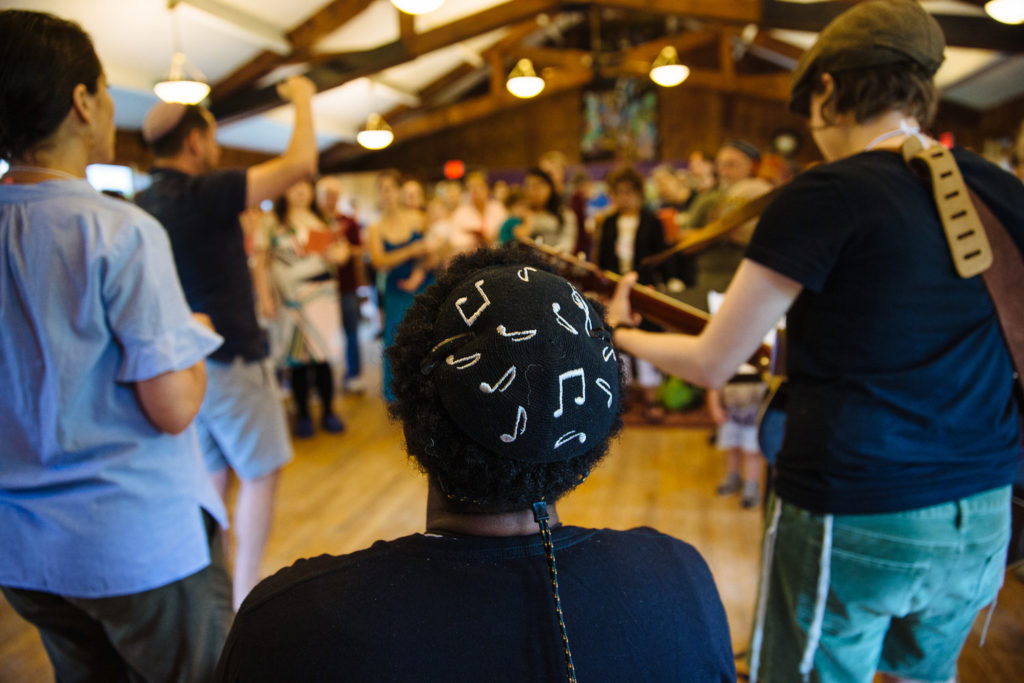 Lev PDX
Facilitator: Sara Figueora
Is currently being incubated. LevPDX will be a lay led alternative Saturday morning prayer service and gathering that happens regularly on Portland's east side. Stay tuned for updates.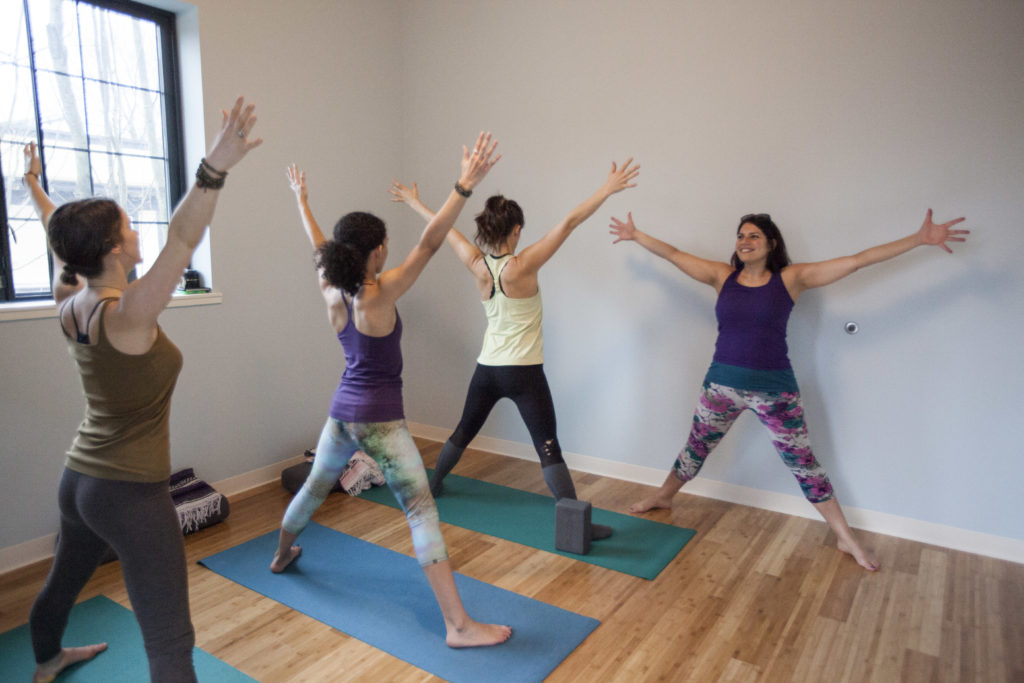 Portland Jewish Yoga Collective
Facilitator: Rachel Stern
www.heartshapedyoga.com
The Portland Jewish Yoga Collective was established in 2018 by yoga teacher Rachel Stern, in collaboration with TischPDX, as a place for Jewish people of all affiliations to connect through the practice of yoga. Yoga and Judaism are both lenses through which we can not only see the world, but which provide a deeper embodiment of being alive. Therefore, anyone who desires to have a connection to a Jewish experience through yoga is invited to participate. Each gathering will consist of a Jewish themed yoga practice suitable for all levels of practitioners, time to socialize, and lots of FUN!!! As the collective grows, members will participate in shaping each session.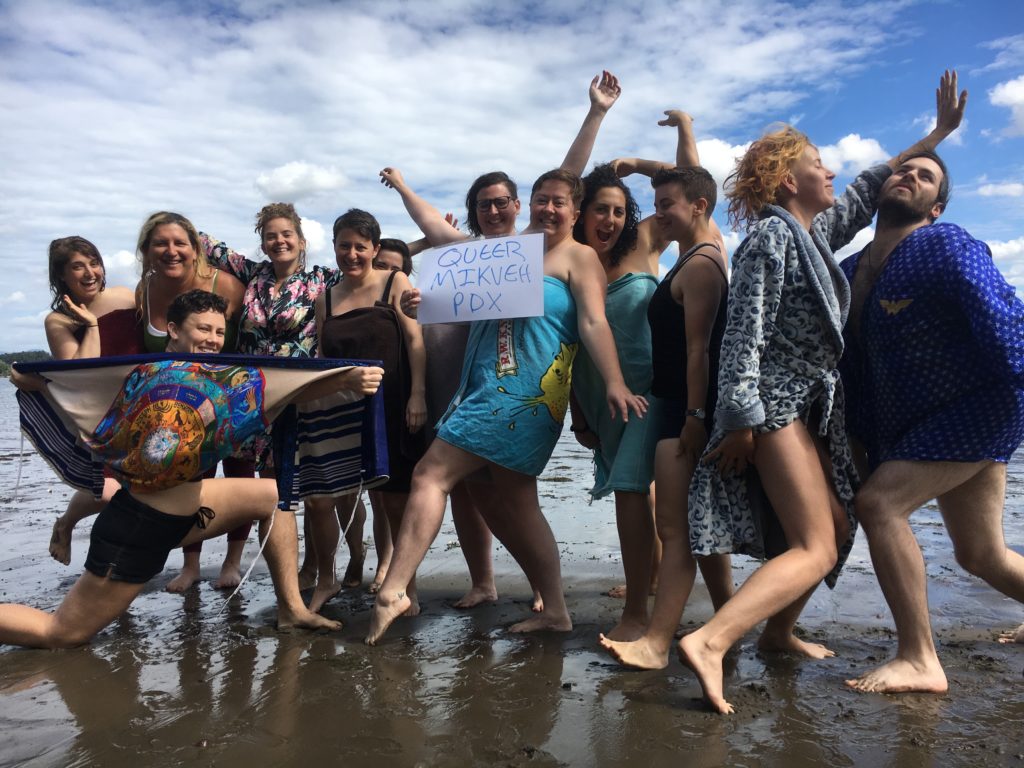 Jews On The Margins
Facilitator: Brooke Adams
JOTM creates meaningful events centered around Jewish holidays and traditions, that draw out the people on the edges of our community. Our events serve people who are searching for their own form of Judaism, one that is meaningful to them, in ways that they can use in their daily lives or in ways that give them energy for their daily lives. We envision reducing barriers for individuals who are ready to connect with Jewish community.
Emerging Jewish Leadership Incubator
Contact:
eleyna@tischpdx.org