TischPDX is an emerging Jewish leadership incubator. 
We identify up and coming leaders in the Portland Jewish community who are primarily leading or innovating Jewish programs on the east side. We invite them to participate in our 16-month leadership development cohort program. Cohort members meet monthly on a Shabbat afternoon for a 4 hour session that includes Torah study, leadership training and relationship building. Cohort members also receive a stipend for their participation.
TischPDX works to bolster the leadership of young and marginalized Jews in Portland, OR. We are an incubator of new Jewish ideas and Jewish spiritual creativity on Portland's East Side.
Much of the Jewish emerging creativity taking place today in Portland and nationally is happening outside the framework of the organized Jewish community. East Side Portland Jews –  many of whom are young, or queer, or in interfaith partnerships and feel marginalized by traditional Jewish organizations – are innovating a new era of Jewish life, what Rabbi Yitz Greenberg calls  "Third Era Judaism," and in so doing offer a tikkun (healing) for where organized Judaism has become irrelevant.
TischPDX provides financial support, mentorship and Torah that grounds these emerging local leaders in wisdom and roots them in the ancient so they can meaningfully explore the new and renewed.
TischPDX seeks out Jewish "start-ups" on Portland's east side and offers Jewish learning and professional mentoring to help our community's emergent expressions of Judaism thrive.
In 2016, TischPDX founders Rabbi Ariel Stone, Kalyn Culler Cohen and Eleyna Fugman, all long time residents of the Portland's east side, met to discuss the fact that much of the creative Jewish leadership being taken in their community took place outside the framework of the organized Jewish community. Without mentorship, resources and other forms of institutional support, they noticed that many of these creative upstarts can not sustain themselves.
To remedy this situation and bolster Jewish community building efforts on the east side, TischPDX launched its first cohort in August 2018, Elul 5779.
Individuals who have already demonstrated the commitment and ability to create and implement new and innovative secular or spiritual Jewish programs on Portland's east side were invited to join the inaugural TischPDX Jewish Leaders Cohort in August 2018. You can read more about our cohort below.
Since launching TischPDX, the program has created ripple effects outside of the Portland area. After beginning the first TischPDX cohort, Rabbi Ariel Stone was invited to serve as a Rabbinic mentor of the Clergy Leadership Incubator based in New York City.
In 2020, TischPDX was invited to join Upstart's 2020 National Entrepreneurial Sprint Cohort. Read more about it here. 
In 2019, TischPDX was invited to attend the Kenissa Network Annual Gathering. Kenissa is a national Jewish organization led by Rabbi Sid Schwarz that connects individuals from around the US who are leading contemporary efforts to re-imagine Jewish life and community. TischPDX was asked to present at the conference.
Co-founder Eleyna Fugman has also been invited to join The Conversation: Jewish in America, sponsored by the Jewish Week. This national gathering brings together 55 American Jews yearly who are leaders or potential leaders in their respective fields to talk about the future of Jewish life in this country and what it means to be Jewish in the 21st century.
TischPDX's fiscal sponsor is Jumpstart Labs. Jumpstart's unique combination of original research, crafted convenings, strategic thinking, and direct support enables creative change makers to realize their own visions and advance the common good.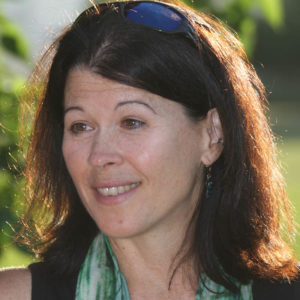 Rabbi Ariel Stone, Co-Founder & Spiritual Leadership
Rabbi Ariel Stone (she/they) has been the spiritual leader of Congregation Shir Tikvah for almost two decades. A caring and vibrant leader, she is an exceptionally knowledgeable teacher of Torah and a recognized scholar of Jewish mysticism.
A native of Orlando Florida, Rabbi Stone studied at the Hebrew Union College-Jewish Institute of Religion in Jerusalem and New York (1986-1991). While there she was a CLAL Rabbinical Fellow, taught first year Hebrew, and helped to establish the HUC-JIR student-run soup kitchen. After two years at Temple Beth Israel in Miami Florida, in 1993 she accepted the invitation of the World Union for Progressive Judaism to teach and organize in Ukraine. She guided Congregation HaTikvah of Kiev and assisted in the establishment of progressive congregations throughout Ukraine that continue to flourish today. Between1996-2001, she was associate rabbi at Congregation Beth Israel in Portland. In 2001 she was awarded a two-year fellowship at the Mandel School for Educational and Social Leadership. From 2003 to the present, she has served as the independent Portland east side Congregation Shir Tikvah's Rabbi. She found the Reform movement to no longer be a good fit, and considers herself post-denominational. In 2010, she completed her doctorate at the (non-denominational) Spertus Institute of Jewish Studies under the direction of Dr. Byron Sherwin.
Rabbi Stone served as Oregon Board of Rabbi's President from 2007-2009 and 2015-2017. In that capacity she co-founded Oregon's Jewish indigent burial society Hesed Shel Emet, contributed to the recreation of the Portland Jewish Free Loan, helped to lead the creation of Portland's new community mikveh Rachel's Well, and led in the creation and filling of a new position of Portland Jewish Community Chaplain. In 2017 she became the convener of the Portland Interfaith Clergy Resistance, which focuses upon supporting efforts for police reform in the city of Portland and seeks to bear moral witness in the streets during protests. In 2018 she led the creation of an innovative outreach to unaffiliated Jews called TischPDX. She has served as adjunct faculty at Portland State University and Willamette University of Salem, Oregon. In 2018 she was honored to be the recipient of the City of Portland Human Rights Commission's Lifetime Achievement Award.
Rabbi Stone is the author of many rituals and articles. Her book 
Because All is One
is an invitation to modern Jews to discover the relevance of mysticism and traditional Jewish community. The forthcoming
 Alef-Bet of Death: Dying As A Jew 
is a spiritual guide to those facing death.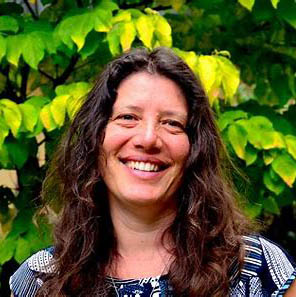 Eleyna Fugman, Co-Founder and Executive Director
Eleyna Fugman (she/her) is a Jewish community organizer in Portland, OR. Before launching TischPDX, Eleyna worked extensively with Jewish young adults. From 2016-2019, she served as the Membership, Engagement and Outreach Coordinator at Congregation Shaarie Torah. There, she worked to create Jewish programming for young adults and young families. Over the past 12 years, Eleyna has also served as lay leader and community organizer for several small Jewish "pop-up" groups and organizations in Portland, OR, including The Alberta Shul, SURJ Jews, Rosh Hashana in the Woods, and The Shemas Shabbat group.
Eleyna's work centers around creating spaces where Jewish people can feel a vibrant connection to their history, culture, spirituality and memory as Jews. She is committed to grassroots organizing: bringing all voices to the table and taking time to slowly and intentionally build organizations. She also believes that recognizing systems of oppression in our work is essential to our effectiveness and sustainability as community builders.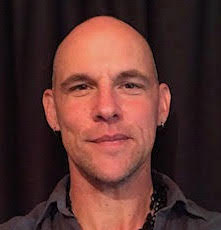 Derekh Travers, Co-directrix + Rogue Agent
Derekh (she/him) enjoys flexing facilitator skills for various efforts, including trans liberation, Jewish gatherings, queer sexual wholeness, and racial and gender justice. Gardening and eating sustain him, alongside bicycling everywhere, reading voraciously, raising whole and rowdy kids, and time with beloveds. Derekh is grateful to ancestors and family – blood and chosen, living and passed on – for connection and survival and a possibility of thriving. She loves living in this beautiful landscape, the unceded traditional homelands of Chinook, Multnomah, Kathlamet, Clackamas, Tualatin and related tribes, and has called Portland 'home' since grade school.
Check out our 2020 Annual Report
Unaffiliated Jewish Leadership Incubator
Contact:
eleyna@tischpdx.org