TischPDX is an emerging Jewish leadership incubator. 
We identify up and coming leaders in the Portland Jewish community who are primarily leading or innovating Jewish programs on the east side. We invite them to participate in our 16-month leadership development cohort program. Cohort members meet monthly on a Shabbat afternoon for a 4 hour session that includes Torah study, leadership training and relationship building. Cohort members also receive a stipend for their participation.
TischPDX is an incubator of new Jewish ideas and Jewish spiritual creativity on Portland's East Side.
Much of the Jewish emerging creativity taking place today in Portland and nationally is happening outside the framework of the organized Jewish community. East Side Portland Jews –  many of whom are young, or queer, or in interfaith partnerships and feel marginalized by traditional Jewish organizations – are innovating a new era of Jewish life, what Rabbi Yitz Greenberg calls  "Third Era Judaism," and in so doing offer a tikkun (healing) for where organized Judaism has become irrelevant.
TischPDX provides financial support, mentorship and Torah that grounds these emerging local leaders in wisdom and roots them in the ancient so they can meaningfully explore the new and renewed.
TischPDX seeks out Jewish "start-ups" on Portland's east side and offers Jewish learning and professional mentoring to help our community's emergent expressions of Judaism thrive.
In 2016, TischPDX founders Rabbi Ariel Stone, Kalyn Culler Cohen and Eleyna Fugman, all long time residents of the Portland's east side, met to discuss the fact that much of the creative Jewish leadership being taken in their community took place outside the framework of the organized Jewish community. Without mentorship, resources and other forms of institutional support, they noticed that many of these creative upstarts can not sustain themselves.
To remedy this situation and bolster Jewish community building efforts on the east side, TischPDX launched its first cohort in August 2018, Elul 5779.
Individuals who have already demonstrated the commitment and ability to create and implement new and innovative secular or spiritual Jewish programs on Portland's east side were invited to join the inaugural TischPDX Jewish Leaders Cohort in August 2018. You can read more about our cohort below.
Our fiscal sponsor is Congregation Shir Tikvah, which has been the incubator for TischPDX. Rabbi Stone of Shir Tikvah works closely with its Steering Committee. As the convener of TischPDX, the Rabbi relies upon Shir Tikvah's vision and willingness to share their Rabbi with the larger Jewish community for the sake of the Jewish future we face together.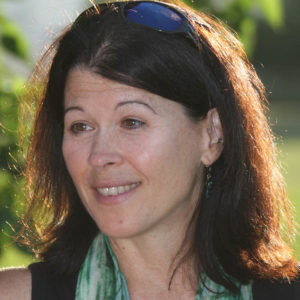 Rabbi Ariel Stone, Co-Founder & Spiritual Leadership
Rabbi Ariel Stone has been the spiritual leader of Congregation Shir Tikvah for almost two decades. A caring and vibrant leader, she is an exceptionally knowledgeable teacher of Torah and a recognized scholar of Jewish mysticism.
A native of Orlando Florida, Rabbi Stone studied at the Hebrew Union College-Jewish Institute of Religion in Jerusalem and New York (1986-1991). While there she was a CLAL Rabbinical Fellow, taught first year Hebrew, and helped to establish the HUC-JIR student-run soup kitchen. After two years at Temple Beth Israel in Miami Florida, in 1993 she accepted the invitation of the World Union for Progressive Judaism to teach and organize in Ukraine. She guided Congregation HaTikvah of Kiev and assisted in the establishment of progressive congregations throughout Ukraine that continue to flourish today. Between1996-2001, she was associate rabbi at Congregation Beth Israel in Portland. In 2001 she was awarded a two-year fellowship at the Mandel School for Educational and Social Leadership. From 2003 to the present, she has served as the independent Portland east side Congregation Shir Tikvah's Rabbi. She found the Reform movement to no longer be a good fit, and considers herself post-denominational. In 2010, she completed her doctorate at the (non-denominational) Spertus Institute of Jewish Studies under the direction of Dr. Byron Sherwin.
Rabbi Stone served as Oregon Board of Rabbi's President from 2007-2009 and 2015-2017. In that capacity she co-founded Oregon's Jewish indigent burial society Hesed Shel Emet, contributed to the recreation of the Portland Jewish Free Loan, helped to lead the creation of Portland's new community mikveh Rachel's Well, and led in the creation and filling of a new position of Portland Jewish Community Chaplain. In 2017 she became the convener of the Portland Interfaith Clergy Resistance, which focuses upon supporting efforts for police reform in the city of Portland and seeks to bear moral witness in the streets during protests. In 2018 she led the creation of an innovative outreach to unaffiliated Jews called TischPDX. She has served as adjunct faculty at Portland State University and Willamette University of Salem, Oregon. In 2018 she was honored to be the recipient of the City of Portland Human Rights Commission's Lifetime Achievement Award.
Rabbi Stone is the author of many rituals and articles. Her book 
Because All is One
is an invitation to modern Jews to discover the relevance of mysticism and traditional Jewish community. The forthcoming
 Alef-Bet of Death: Dying As A Jew 
is a spiritual guide to those facing death.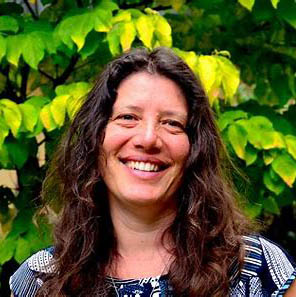 Eleyna Fugman, Co-Founder and Program Manager
Eleyna Fugman is a Jewish community organizer in Portland, OR. My work centers around creating spaces where Jewish people can feel a vibrant connection to their history, culture, spirtuality and memory as Jews.
I am passionate about building from the grassroots- bringing all voices to the table, taking time to slowly and intentionally build organizations. I also believe that recognizing systems of oppression in our work is essential to our sustainability as community leaders. In addition to TischPDX, I have also helped found several local grassroots groups, SURJ (Showing Up for Racial Justice) PDX, Shir Tikvah Racial Justice Group, and The Alberta Shul. I am excited to take the next step in East Side Portland Jewish community building through supporting the fabulous TischPDX 5779 Cohort.​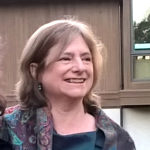 Kalyn Culler Cohen
Co-Founder and Board Chair
Kalyn is nationally known for her work on the start-up and growth of social-purpose businesses focused on creating quality jobs in low-wage sectors including health care, childcare, landscaping and eco-cleaning. She also assists nonprofits with increasing leadership capacity, fund development and disseminating effective programs.
Kalyn holds a doctorate in Planning from the Massachusetts Institute of Technology (MIT) and has been adjunct faculty at Bainbridge Graduate Institute, where she has taught courses on Business and Social Justice.  As a member of Congregation Shir Tikvah's leadership, she was part of a small team leading its growth effort, which resulted in a 45% increase in the congregation's membership.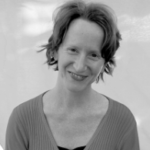 Shoshana Guggenheim
Artist in Residence
Shoshana Gugenheim is an artist, Torah scribe, essayist, and educator crossing disciplines to bring diverse groups of people together in intimate and  unexpected ways.  A social agitator, immersed in Jewish tradition and ritual, inspired by craft and beauty, her studio and collaborative works invite participants into borderlands.   She is among the first of contemporary Jewish women to work as a traditional Torah scribe and is the founding director of Women of the Book which premiered at the Jerusalem Biennale 2015.   Shoshana's diverse works address the place of women in traditional Jewish practice, contemplations and conversations on death and dying and other loss, ethical parchment making and place-based knowledge.  Shoshana spent 20 years living in Israel where she worked with Jewish and Arab communities to bridge communication and create dialogue through art making.  Today she resides with her family in Portland, OR where she is an MFA candidate in Contemporary Art Practice at Portland State University.
Shoshana's work has been supported by Targum Shlishi, The Hadassah Brandeis Institute,  The Eugene and Estelle Ferkauf Foundation, The Eicholz Foundation,  The Simon Benson Foundation and many other private donors and institutions.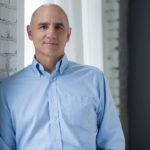 JD Kleinke
Outreach, Publicity and Development
Kley Kodesh Kirtan Leader
J.D. Kleinke is an author, musician, and former health care entrepreneur and executive. He has been instrumental in the creation of four health care information organizations, served on the Boards of several public and privately held health care companies, and advised both sides of the political aisle on pragmatic approaches to health policy and legislation. Kleinke has also been leading prayer services kirtans, and meditation gatherings in synagogues and yoga studios since 2006. He is a Kripalu-certified yoga teacher, and currently serves as Music Director and a teacher (as "Jonah Das") at Enso Yoga in HalfMoon Bay California, and as a Cantorial Soloist and Service Leader for Congregation Shir Tikvah in Portland, Oregon.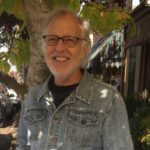 David Shratter
Artist, Educator, Mentor
David Shratter has worked as a professional artist for the past 38 years. His work is about creating intimacy with the world around through direct observation. His oil paintings and pen and ink drawings include still life, interiors, streetscapes, portraits and figure drawings. Alongside his artistic life, he has worked as a librarian at Lewis & Clark College for 27 years. During those years, he served as a supervisor and mentor to many students, and is delighted to be in that role again with TischPDX cohort members.
He is a devoted student of Torah which has given him a lens through which he can look at and question life's meaning.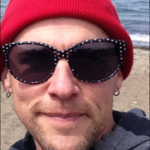 Derrick Travers
Educator, Facilitator, LGBTQ Organizer
Derrick spends workdays learning with diverse classrooms of middle-
and high-school students, who have taught him so much. These skills are put to use in his free time to pinch-hit as a facilitator for various causes, including public health, gender equity, sexual wholeness, Jewish youth gatherings, and queer liberation. For fun there is gardening and eating, bicycling everywhere, reading voraciously, riding motorcycles, amateur building projects, time with nephews, and spending every spare moment at the coast. Derrick is grateful to ancestors and family – both blood and chosen, living and passed on – for connection and survival and a possibility of thriving. He loves living in this beautiful landscape, the unceded traditional
territories of Chinook, Multnomah, Kathlamet, Clackamas, and Tualatin
tribes, and has called Portland 'home' since grade school.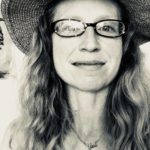 Katharine Wolff
Organizer Cascadia Shabbat, Legal Advisor
Katherine Wolff is a dedicated parent to their children (six, ranging in age from 2 to 23) and a believer in the power of small organizations run by passionate people. They are a co-founder of Shalom Cascadia Jewish Minyan, Sukkat Shalom Spiritual Retreat, Springville Farms, Move School, Gan Shalom Preschool, the Community Law Project, and the Village Free School, as well as an advisory committee member at TischPDX. Katherine has been active in the Reed College Alumni Association and is a past President of Tryon Life Community Farm. To help keep it all balanced, Katherine is a dedicated yoga student, avid bread-baker, and sometime-observer of Shabbat.
Emerging Jewish Leadership Incubator
Contact:
eleyna@tischpdx.org